Power Outage Information
This website provides information about power outages in the Kansai area which is the area covered by Kansai Transmission and Distribution.
The service is intended to promptly provide up-to-date information about power outage areas and number of affected households.
Please be aware that in some cases, the information may be preliminary and may change at a later point, when additional data become available.
The "Power Outage Information" page is only available in Japanese.
We regret the inconvenience and ask you to please use the explanation below when viewing the page.
Power Outage Information
The Power Outage Information page provides information about areas where power outages are currently occurring.
You can check the area and number of households where power outages occur by prefecture or municipality, and you can see the restoration status of each district and restoration forecast information.
On the PC site, power outage information can be searched either from a map or by area name search.
On the smartphone site, only searching by area name is supported.
The Power Outage Information page also lets you check power outages that have occurred up to seven days in the past.
For each power outage area, the time of occurrence, cause, and number of affected households are shown.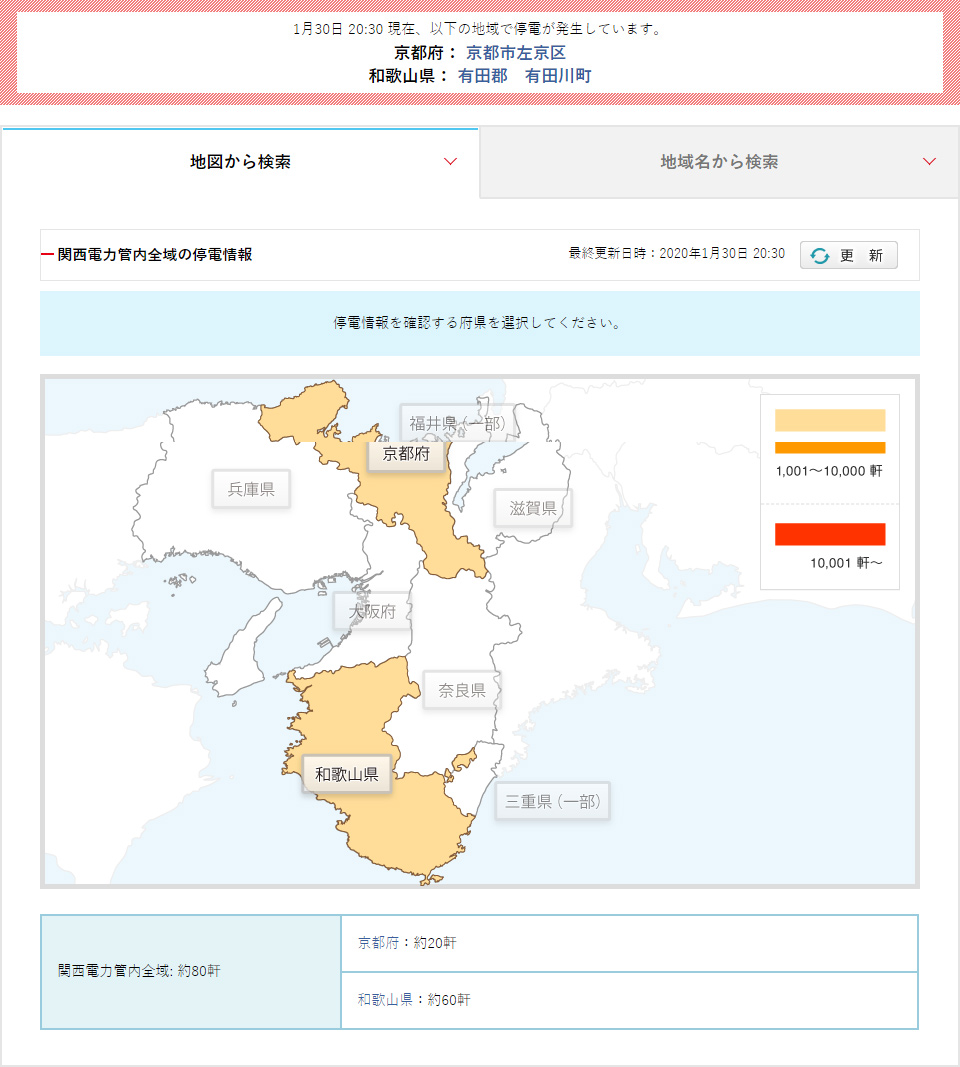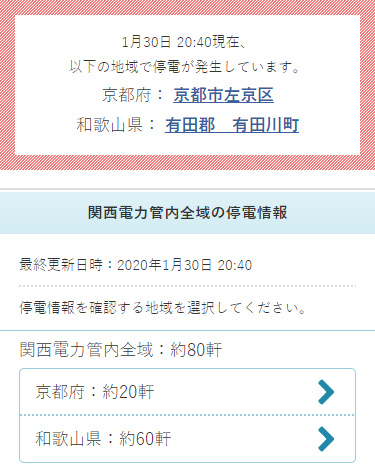 Power Outage Related Information
Power Outage Causes

Explains possible causes for power outages such as natural disaster or facility damage.

How Power Is Restored

Explains the system for early detection of and quick recovery from power outages, as well as the overall recovery framework.

What to Do During a Power Outage

This page provides information on what to do in case electric power is interrupted suddenly, and in case a planned power outage has been scheduled.